Does your incomplete smile cause embarrassment and frustration? Have you stopped eating your favorite foods because it's just too uncomfortable? We can help. At Advanced Dental Concepts in Broomall, Dr. Sander I. White offers dental implant restorations to beautifully renew smiles and improve quality of life.
What are Dental Implants?
Dental implants mimic natural tooth structure for a completely natural look and feel. An implant has two parts: a tiny titanium post that becomes your new tooth root and a custom crown or prosthetic mounted on top. This revolutionary replacement tooth method has a 95 to 98 percent success rate. With proper care, dental implants may last a lifetime.
What are the advantages of Dental Implants?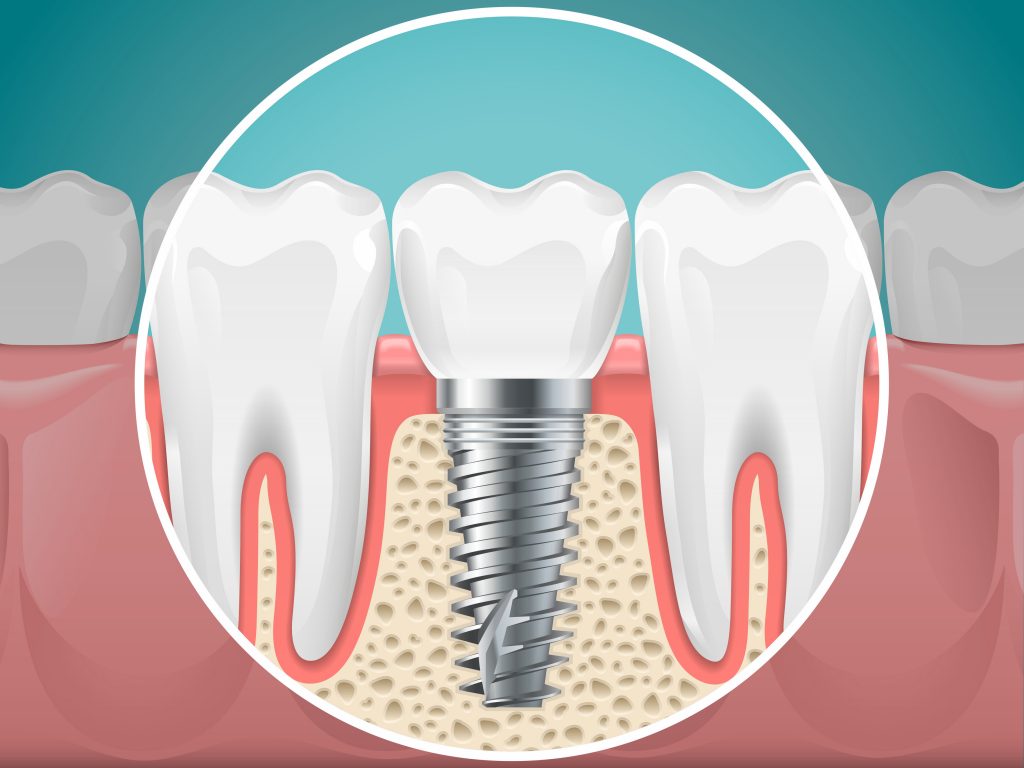 One of the best things about dental implants is that they are permanent replacement teeth. Unlike other methods used in place of missing teeth, you don't have to worry about them falling out or not fitting correctly. Because they are attached directly to your jawbone they are much more stable. This means that you can go on eating whatever you would normally eat.
Dental implants are also incredibly durable. With proper care your implants can last you a lifetime.
Additionally, because all of the dental work for an implant is below the surface, no one will be able to tell that your tooth is not completely natural. Read more about the benefits of dental implants.
Will Dental Implants work for me?
In order to qualify for dental implants, you need good oral health. Also, in order for the implants to work properly you need sufficient jawbone structure to support them. As your implant dentist, Dr. White will perform a comprehensive exam to assess these requirements.
What is involved in the procedure?
If you qualify, a trusted colleague will be part of the team that will surgically insert the implant posts into your jawbone. You'll receive implants to support each missing tooth or to secure your denture, partial, or bridge. Dr. White will work closely with his team on your individual case to ensure that you receive the best care possible.
After your jawbone fuses with the posts to form a secure foundation for your smile, Dr. White will install your replacement teeth to deliver ultimate comfort, function, and appearance. With implant dentistry, you can achieve the smile that you want – and deserve.
How much do Dental Implants cost?
The cost of dental implants will depend on the condition of your mouth and jaw as well as the number of implants you need. These are all things you will discuss with Dr. White during your initial consultation. During this visit you will also address the total cost of the procedure as well as payment plans and insurance coverage.
Contact us today to schedule your appointment or consultation with Dr. White, your partner in the quest for a beautiful, healthy smile. Advanced Dental Concepts delivers exemplary dental service and distinctive patient care to Broomall, Philadelphia, Delaware County, Pennsylvania, and surrounding areas.