A dentist is much more than somebody who assesses your teeth and gums every six months. When you're searching for a new dentist, there are multiple factors to consider. If you've moved, or you need a new dentist, it's wise to take your time to ensure you make the right decision.
Tips for Finding The Best Dentist in Your Area
What to look for in a dentist
When choosing a dentist, it's a good idea to work through a virtual check-list to help you find the best dentist for you. Every patient is unique, but some advantages to look out for include:
A friendly, approachable, compassionate dentist and team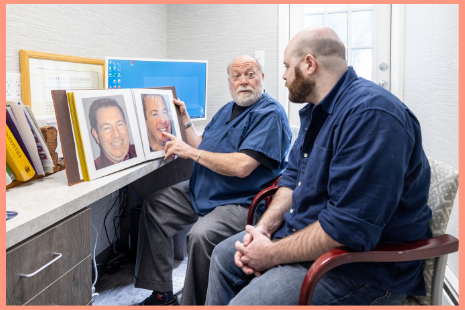 Dentists play an integral role in promoting health and wellbeing, and many of us will see our dentists on a regular basis. Dental offices have changed over the years, and today, dentists offer an experience, which is designed to be as enjoyable and stress-free as possible. Patients are not looking solely for a dentist with outstanding clinical expertise. They also want to feel at home at the dental office and to be greeted by a warm, friendly team on arrival. Dentists like Dr. Sander I. White go out of their way to make patients feel comfortable and relaxed. It can be daunting to make an appointment, especially if you're a new patient, or you haven't been to the dentist for a long time. Look for a dentist who makes you feel at ease. Studies suggest that the patient-dentist relationship is one of the most important factors. The majority of patients are looking for an understanding, reassuring, caring dentist.
Excellent reviews
Did you know that around 86% of patients now read reviews before choosing a dentist? Patient testimonials and reviews can be incredibly useful for patients because they give you an idea of what to expect and they provide an insight based on real-life experiences. If a dentist has a host of positive reviews, and people are talking about enjoying their time at the dentist and feeling calm and comfortable, this is a good sign. When you use reviews, always make sure that the site is reputable and that the reviews are verified.
Referrals and recommendations
One of the best ways to find a brilliant dentist in your local area is to ask around for recommendations. If you've recently moved, for example, ask your neighbors, colleagues or parents at the school if you have children for advice. Many people feel more comfortable contacting a dental office that has been recommended to them by a friend or family member.
Education, training and awards
When you sink into the dental chair, you want to feel safe, secure and confident that you're in the best possible hands. Dentists are highly-trained and they have to go through many years of study and training to be able to practice in the US. Nevertheless, some dentists have more experience than others, and some have completed advanced or specialist training. Think carefully about the types of services that interest you and the kind of dentist you're looking for and take a moment to browse websites, read about the team and check qualifications and specialty areas and special interests. Awards are often a sign of high standards of patient care and customer service.
Services
There is a vast array of dental services available today, but not all offices offer the full range of treatments. Some clinics are geared towards family and general dentistry, some deal with specialist services, such as orthodontics or periodontics, and some offer a mixture of cosmetic, restorative and general treatments. If you have a specific treatment in mind, or you have underlying dental health issues, it's wise to search for a dentist who specializes in the relevant area of dentistry and to look for offices that provide the treatments and therapies you're looking for.
Tips for your new dentist search
Whether you've relocated, or your dentist has retired or moved away, it's important to make sure that you have a dentist. If you're looking for a new dentist, here are some tips to make your search a success:
Use the Internet to find dentists in your local area
Ask friends, neighbors and colleagues for recommendations
Check websites, gather information and create a short-list
Organize informal consultations: this will give you a chance to meet dentists and to get a feel for the environment. Don't be afraid to ask questions. It can be helpful to go into a consultation with a list so that you don't forget anything. If you have queries, it's best to get answers before you make a decision.
Take a look around: it's much easier to make a decision when you meet people in person and you have a look around dental offices. See treatment rooms for yourself and take the opportunity to chat with dentists and get to know them.
Personalize your search: every patient is unique, and what matters most to you may be different to the number one priority for another patient. If you're anxious about going to the dentist, for example, it makes sense to look for a dentist who has expertise and experience in caring for nervous patients and providing treatment under sedation.
Summary
Finding the best dentist should be a priority for every patient. It is crucial for patients to feel relaxed and to have trust and confidence in their dentist. If you're looking for a new dentist in Broomall, we would love to hear from you. Contact us today to learn more about our services and schedule an appointment with Dr. White. At Advanced Dental Concepts, we offer a diverse range of dental services, providing outstanding dental care in a tranquil, welcoming setting.