Teeth are one of the few parts of the body that can't heal themselves from damage. A tooth once decayed or broken can only be repaired or replaced. But with proper care, the repaired tooth can look and function as if it had never been damaged in the first place. If you have cracked, broken, decayed, or worn teeth that you would like to repair, Advanced Dental Concepts can bring back your healthy, natural-looking smile with dental crowns.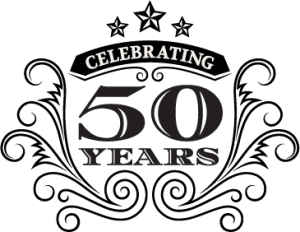 A dental crown, also called a cap, is a tooth-shaped shell fitted over your natural tooth. Crowns can also be incorporated into a bridge or dental implant and used to replace missing teeth. A crown preserves what remains of a damaged tooth, protecting it from further harm, and helps return that tooth to normal function and a healthy appearance.
Dental Crowns in Broomall PA
Types of Crowns
Dental crowns come in several different materials with distinct advantages, including:
Metal crowns, made from alloys of precious metals such as gold. While they are much more highly visible than other types of crowns, metal crowns are durable and fit very closely to the teeth.
Porcelain-fused-to-metal crowns are exactly what they say they are: dental crowns that involve first a layer of metal, then a ceramic cap over it. The metal component produces advantages in durability and fit, and the porcelain matches the color of your own teeth.
All-porcelain crowns are the most visually appealing option, and the one we recommend to keep your smile bright and natural-looking. Our precise color-matching system allows us to find exactly the right shade of porcelain to match your natural tooth color. Porcelain crowns are also durable and long lasting, and are popular with dentists as well as patients.
Dr. White will recommend the most appropriate solution for your circumstance.
Getting a Crown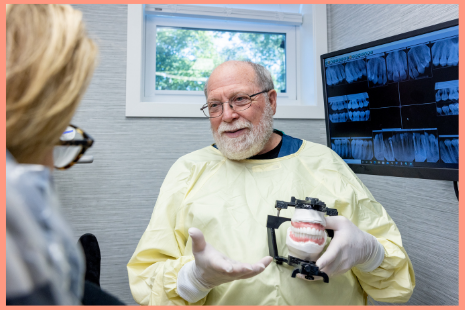 Typically, we can design, fit, and place your crowns in just two appointments. The tooth that needs the work will be shaped to make room for the crown, and then a mold of the tooth will be taken. The crown will be custom-designed to fit your tooth and to sit comfortably in your mouth. Once it is complete, the crown can be cemented to your tooth, fixing it permanently in place.
Once a crown is placed, it functions just like your natural teeth, and you can care for it the same way. Regular brushing and flossing will protect the base of your crown from decay. For best results, make sure to continue to see us for regular dental exams and preventive cleanings.
Our Broomall office delivers exemplary service and distinctive dental care to residents of Broomall, Philadelphia, Delaware County, and surrounding areas. Contact us today to schedule your exam or consultation with Dr. Sander I. White, or request an appointment online.