Although cosmetic dentistry is considered elective, it often is a side benefit of just getting your teeth healthy. A healthy smile looks good and offers substantial psychological and physical benefits too. Cosmetic dentistry is a field of dentistry that deals specifically with the appearance of teeth. Not only will cosmetic dentistry procedures improve your smile, but they can also contribute to your overall quality of life. Studies have confirmed what we feel when we have a brighter, straighter smile: A beautiful smile boosts self-confidence, a great asset for an interview or a date!
1. Cosmetic dentistry can help you look younger.
As we age, discoloration and dental erosion become more prominent. The outer layer of tooth enamel gets worn down to the point where it can reveal the color of the inner tooth, or dentin. Other factors can also contribute to discoloration, including medications like certain antibiotics, genetics, and environmental conditions. Broomall cosmetic dentist Dr. Sander I. White is capable of correcting these issues, rejuvenating your teeth and helping you appear years younger.
2. Cosmetic dentistry can correct many aesthetic defects.
Uneven gum lines, crooked or chipped teeth, gaps, stains and teeth that appear out of proportion can all be addressed through various cosmetic procedures, including teeth whitening, dental implants, veneers, cosmetic gum surgery, porcelain crowns or bridgework and tooth reshaping, to name a few.
3. Cosmetic dentistry can improve your career prospects and self-confidence.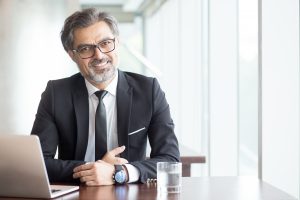 If you are embarrassed when you smile, you may be preventing yourself from achieving more personal and professional success. Research shows that a white smile can improve interpersonal interactions because it gives you the confidence to speak up, show interest, and take on leadership positions. It also has a positive effect on first impressions in that people with white teeth are perceived as more professional and trustworthy. Current research shows that people with straight teeth are happier and less stressed than those with crooked teeth. People with straight teeth are also perceived as 58 percent more likely to be successful and wealthy. Having a straight, white smile boosts individual confidence and self-esteem, resulting in a more successful career and enhanced relationships.
4. Cosmetic dentistry can prevent future damage to teeth.
Although cosmetic dentistry is simply designed with appearance in mind, the results can have a considerable effect on the future health of your teeth. For instance, procedures like dental bonding not only cosmetically correct the area, but also offer protection from the damage of decay. Straight teeth are better able to stand up to bite forces and less likely to sustain damage and wear.
5. Cosmetic dentistry procedures are typically quicker.
Despite general perceptions about the time commitment for cosmetic dentistry procedures, much of the planning and customization can be done without you even being in the dental chair. With advanced planning, many procedures involve only 2-3 visits to accomplish, and some in even less time than that.
Cosmetic dental procedures aren't just about looks; they're an investment in your overall health and well-being. When a smile is healthy it goes a long way toward looking good too. To discuss your cosmetic dentistry options for a more confident smile, contact Broomall cosmetic dentist Dr. Sander I. White for a consultation.