Picture this: You're getting ready for a very important event. It could be a meeting. Maybe it's a date or an interview. Perhaps it's a special event or celebration. You want to be your best and look your best. Whether a man or a woman, you allow yourself some extra time to prepare. You get your hair cut and styled. You have your nails manicured. You select your clothes with care. Your shoes, your accessories – even your cologne is a considered choice. This is your statement to the world.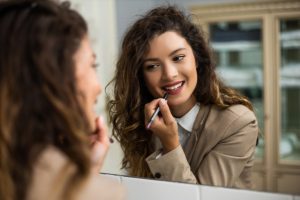 You brush your teeth and, as you look in the mirror, you think, "Gee, I wish they were whiter. I really would like them to be straighter, prettier, or aligned better."
As you reflect, it becomes clear that this part of your appearance just doesn't fit. This isn't the way you want it to be. You know that when people meet you, one of the first things they notice is your smile. You want your smile to radiate self-confidence.
Dr. White knows that modern cosmetic dentistry is just the thing for those who want to look and feel their best. Having your teeth "done," as some put it, often enhances appearances more than many other cosmetic procedures.
Dr. White has helped patients enhance their smiles and improve their images for over 30 years. He has devoted his career to advanced restorative, cosmetic, and implant dentistry. Dr. White and our skilled team deliver comprehensive care to help you achieve optimum oral health and the smile of your dreams.
"Modern dentistry has come a long way in the past 30 years. By examining thoroughly, listening carefully, and planning meticulously, your smile dream can become a reality."
Training, technical mastery, skill, experience, and artistry play important roles. With the procedures available today – teeth whitening, cosmetic bonding, porcelain veneers, crowns, fixed bridgework, full-mouth reconstruction, dental implants, and more – expertise is critical.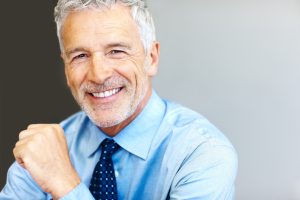 While Dr. White does his share of routine dental procedures, such as fillings and checkups, he finds aesthetic dentistry the most gratifying. His greatest pleasure comes from helping people achieve healthy, beautiful smiles. By combining skills from various specialties, Dr. White provides complete, comfortable treatments in a minimal number of visits. From fillings to root canals, repairing flawed teeth to performing complete smile makeovers, Dr. White and our experienced team will create the beautiful, comfortable smile you've always wanted.
Says Dr. White, "No one should be without a full set of white, bright, natural-looking permanent teeth. I never imagined when I began practicing dentistry that high-tech advances in restorative and cosmetic dental procedures could result in life-changing results for my patients. But, I have been privileged to help patients complete their dental care, feeling great about themselves, how they look, how they feel, and how they are seen by others."
Contact us today to schedule your appointment or consultation with Dr. White, your partner in the quest for a beautiful, healthy smile. Our Broomall office delivers exemplary service and distinctive dental care to residents of Broomall, Philadelphia, Delaware County, and surrounding areas.