Finding a Cosmetic Dentist in the Broomall Area
Cosmetic dentistry in Broomall is alive and well which means if you are looking for a cosmetic dentist you need to do your research. Cosmetic dentistry lacks any official certification which creates some complications since you have to sort through which dentists have genuine experience. We have listed five suggestions to help you find the right cosmetic dentist in Broomall!
1. Take a glance at "Before and After" photos.
Almost every cosmetic dentist saves photographs of their patients so people such as yourself can view their actual work. If you like what you see, you can schedule an appointment and start the whole process. Be wary: even in Broomall, some dentists fall victim to the temptation of showing models of others' work instead of their own. Check to make sure where the photos come from.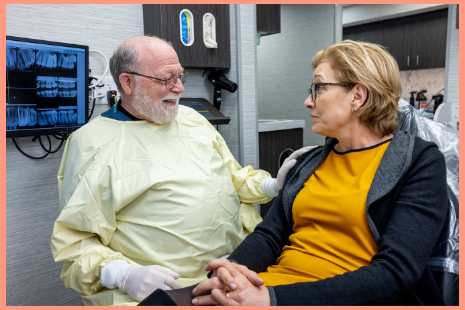 2. Care about their credentials.
Credentials include their education, experience, and membership with cosmetic dentistry organizations. While experience and involvement with organizations serve an important purpose, the most important factor will be what they are doing to educate themselves. You want a cosmetic dentist who continues his or her education because the world of cosmetic dentistry constantly changes with new technology and discoveries.
3. Ask plenty of questions.
Far too many patients choose a cosmetic dentist based on insurance or location which may serve alright for general dentistry but when it comes to constructing your smile, you need precision. Asking questions allows you to sift through the options to find the one who will take the best care of you. Make a list of what matters to you such as:
Their specialties
Billing processes
Available treatments
Length of waiting time before an appointment
Business hours
Once you know what you care about, you can ask them questions to determine if they meet your needs.
4. Listen to testimonials and reviews.
Previous patients often provide honest feedback about their experience so you get a heads up on what to expect. Look for detail in the testimonial or review such as descriptions of the procedure or end result. While it is lovely to hear that "the hygienist was so nice", it has little relevance to whether the cosmetic dentist knows how to craft beautiful veneers.
If you are willing to put forth the effort, you can sift through all the options in the Broomall area to find a cosmetic dentist you can feel confident about!
Call our Broomall dental office today to schedule your appointment or consultation with Dr. White, your partner in the quest for a beautiful, healthy smile. Our Broomall office delivers exemplary service and distinctive dental care to residents of Broomall, Philadelphia, Delaware County, and surrounding areas.